Luxury Live Edge Coffee Tables
Crafted from smaller offcuts of our exquisite live edge slabs, these unique coffee tables offer a fresh perspective and alternative application for our beautiful hardwoods. The featured design showcases epoxy resin coffee tables, but we are more than happy to discuss other options to suit your preferences. Each coffee table is meticulously made to order, ensuring a perfect match to your desired dimensions.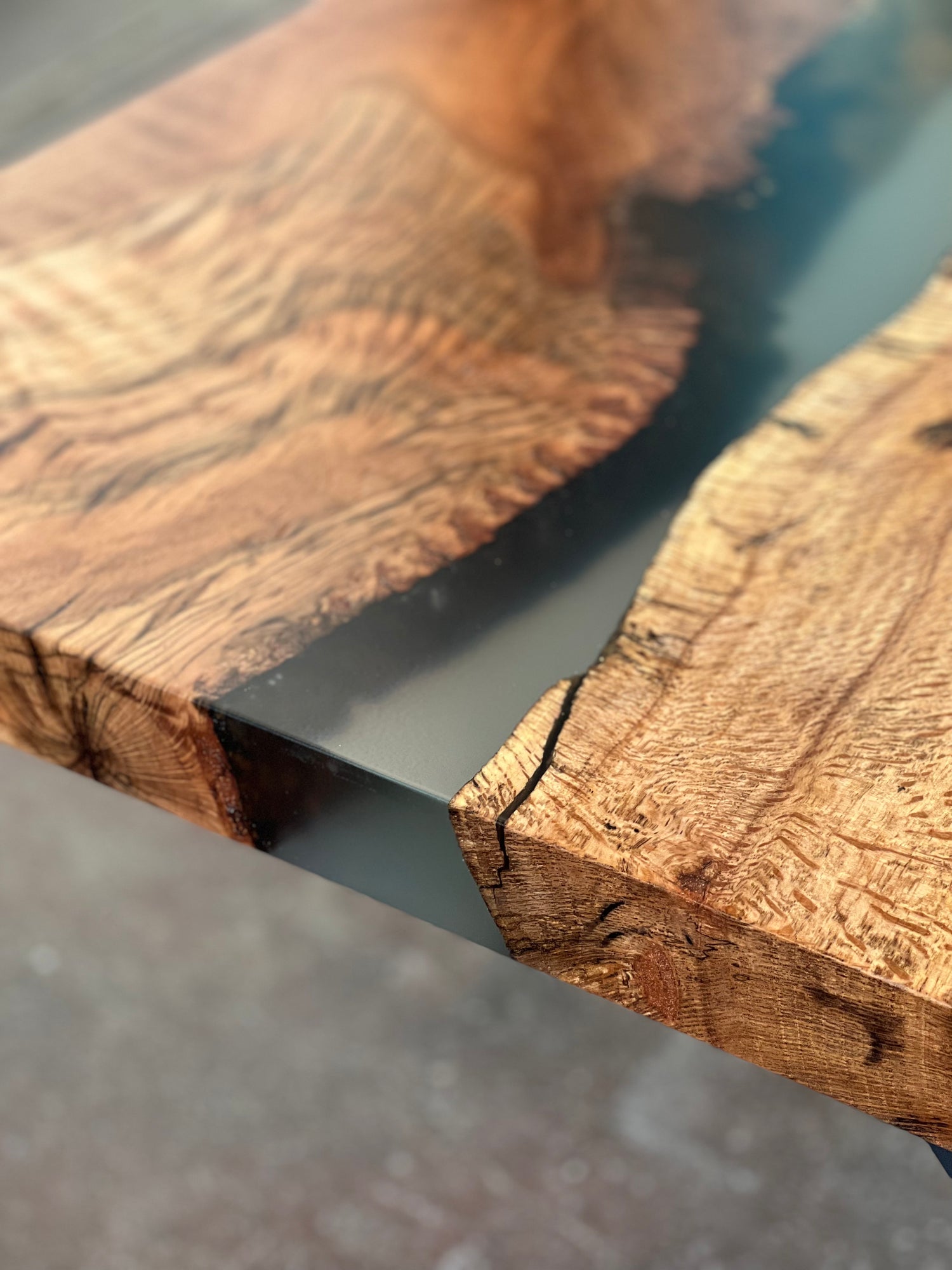 Custom Made Live Edge Coffee Tables
Our live edge coffee tables are meticulously designed to capture the intimate scale and inherent beauty of natural wood. They serve as a testament to the fusion of craftsmanship and artistry, resembling sculptural pieces that bring a touch of elegance to any space. Each coffee table is a unique work of art, skillfully combining functionality with creative expression. With our emphasis on customization and thoughtful design, you can expect a coffee table that is truly one-of-a-kind, tailored to your individual preferences and needs.
Pricing & Inquiries
Waterfall Style Live Edge Coffee Tables
Our waterfall style live edge Coffee Tables are meticulously crafted to suit human scale, offering both subtle and simplistic designs or bold and architectural forms. These tables are constructed using locally sourced woods, ensuring a timeless design of exceptional quality that can be passed down through generations. With customization options available, these coffee tables are not constrained by size or material, allowing you to create a piece that perfectly aligns with your unique preferences and style.
Customizable Size, Wood Species, Finish and Design
Our coffee tables offer a high level of customization, ensuring that you can tailor them to your personal style and functional needs. There are no limitations when it comes to the choice of materials, size, or desired design. Whether you have a specific wood species in mind or prefer a particular finish, we are dedicated to bringing your vision to life. Each coffee table is meticulously handcrafted in our San Diego, California workroom, reflecting our commitment to quality and attention to detail. Your imagination is the only limit when it comes to creating a coffee table that is truly unique and perfectly suited to your space.
Product Specifications
Our team at Old Fashioned Lumber takes pride in designing and manufacturing our products in-house. Our materials of choice include Live Edge American Black Walnut (as shown), as well as Douglas Fir, Cedar, and Oak. Each item has its own unique dimensions, carefully crafted to suit its purpose. We pay special attention to the one-of-a-kind design, taking into consideration the distinctive characteristics of the live-edge American Black Walnut slabs we use. As our items are made-to-order, please allow a lead time of 6 to 8 weeks for production. We also offer international shipping to bring our exceptional pieces to customers around the world.