Creating Custom Desks
Your workspace is equally as important as your living space—it should inspire visually and offer adequate storage or room to breathe. This embodies the design philosophy of Old Fashioned Lumber: merging inspiration with practicality. We have devised and crafted desks for corporate executives, startups, and home offices, each embodying its unique style, storage, and electrical necessities. Be it a reception desk, a writing desk, or a communal workspace, Old Fashioned Lumber is capable of providing diverse solutions tailored to your specific work requirements.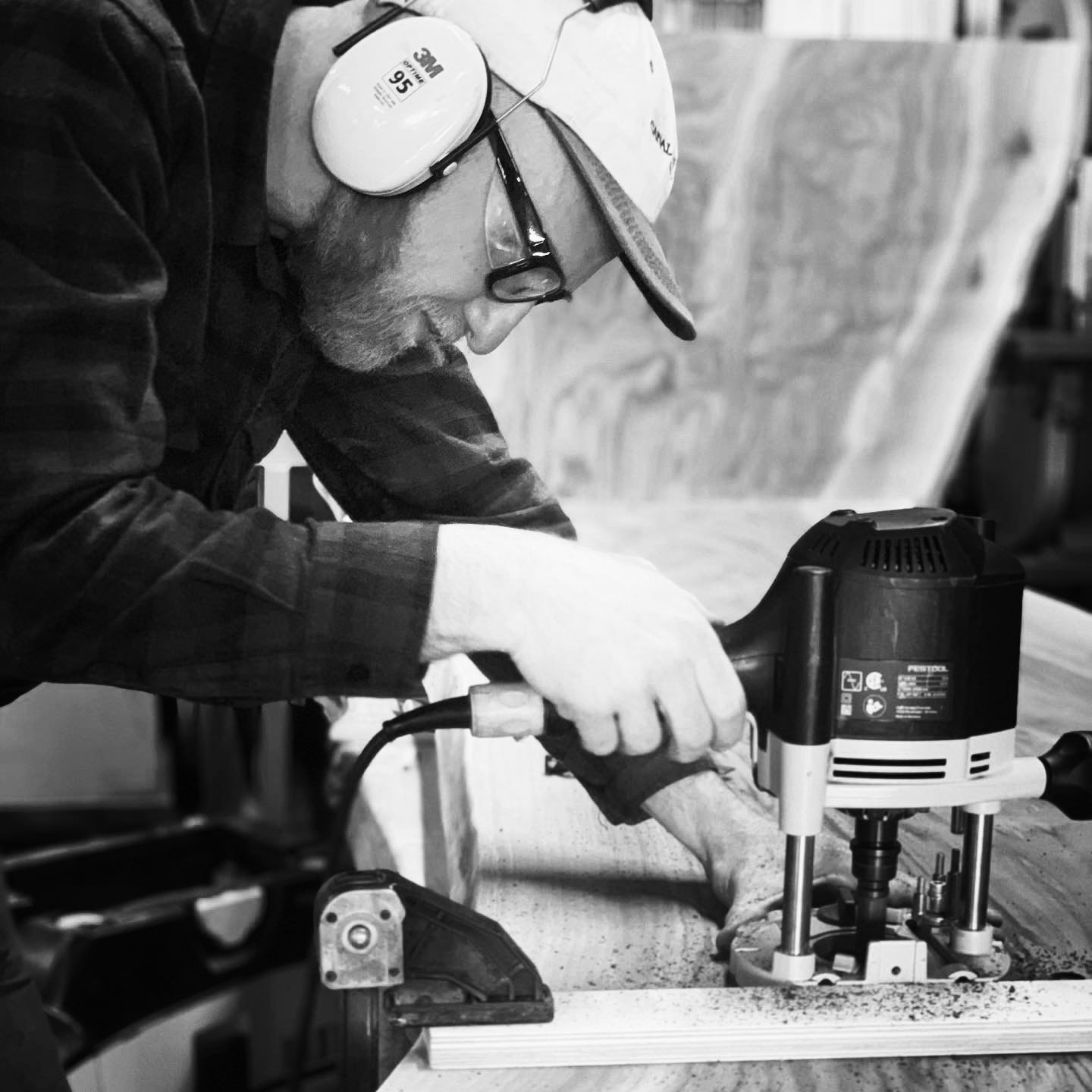 Bespoke Construction
No matter the size, shape, or material, Old Fashioned Lumber has the capability and expertise to address any design challenge. Our dedicated design team and well-equipped workshop enable us to craft custom designs that fulfill any aesthetic preferences and material specifications, from wood and metal accents to the intricacies of storage or angular construction. We firmly believe that our workspaces should not only serve practical purposes but also provide inspiration in our daily professional and personal lives.
Request A Quote
Live Edge Desks
A live edge desk from Old Fashioned Lumber is more than just a workspace; it's a source of inspiration, brought to life through natural beauty. Each desk can be personalized to accommodate any functional needs, including storage or electrical outlets. While American black walnut is a preferred choice for the live-edge design, we're not restricted to it, and we also offer a wide range of leg options. We believe in the power of an inspiring workspace, and our Live Edge Desks are designed to deliver just that, and more.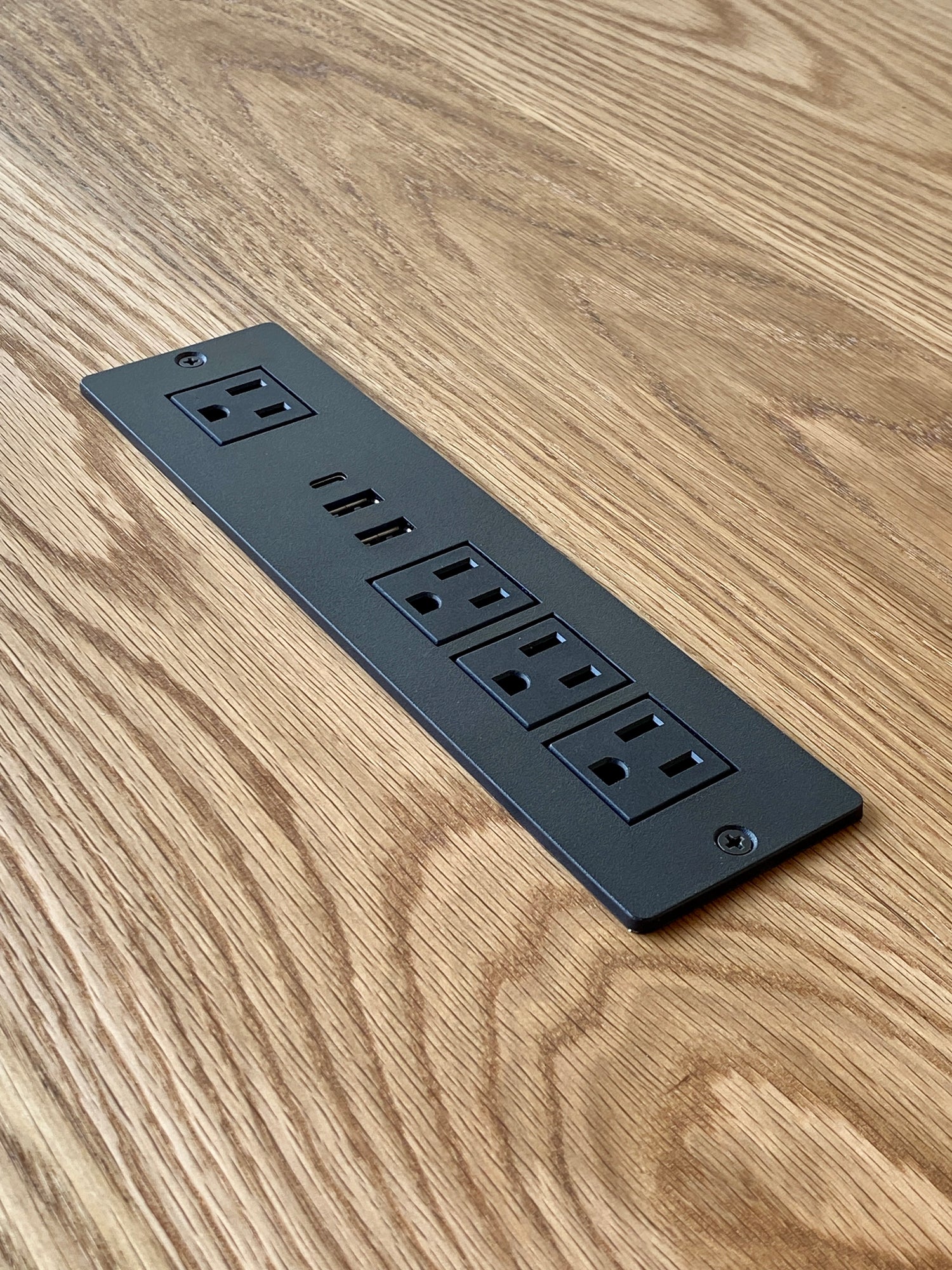 Power Supply & Wire Management Options
Given that your desk is the central component of your workspace, it should embody both practicality and aesthetic appeal. This entails integrating all your technical necessities into the design seamlessly.
As the usage of electronic devices escalates, our workspaces need to be well-equipped to handle this. For every custom desk we craft, Old Fashioned Lumber provides a variety of power supply and cable management solutions, either concealed beneath or subtly integrated on the work surface. This way, we bring together the beauty of nature and the utility of electronics. Our mission is to blend human touch with our electronic usage and infuse beauty into our daily lives.
Pricing & Inquires