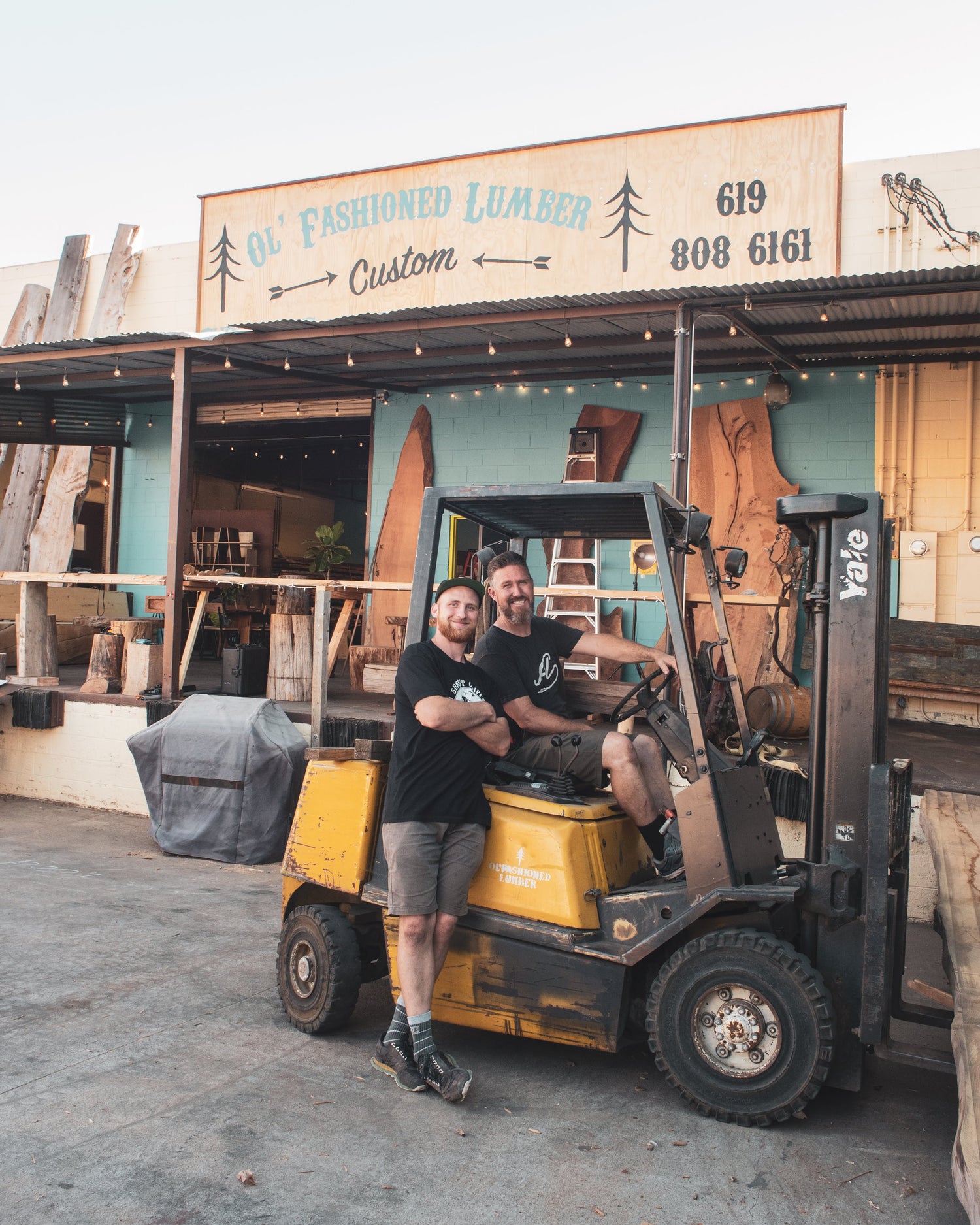 Our Story
Old Fashioned Lumber was born in 2016, when Don Woodard went to Whidbey Island to take down an old barn, fell in love with woodworking. He took a full truck load of wood down to San Diego. First making furniture for friends and family. A few month later full time passion turned into a full time lifestyle. A few month later Donald met Zakhar when he was carving logs with a chainsaw in a parking lot in North Park. Their path crossed, Zak came by Don's shop one day, and never left.
Schedule A Visit
What We Do?
At Old Fashioned Lumber we work with locally sourced reclaimed wood, beginning with the harvesting, milling and drying processes. We specialize in crafting custom furniture and unique wood products, taking the time to carefully select each individual piece of wood for a personalized creation.
We do it all, from custom design and fabrication to commercial build outs. We utilize a variety of materials, including wood, metal, stone, resin and more. Our team can design and create any custom piece, just come in with an idea and we will make it happen!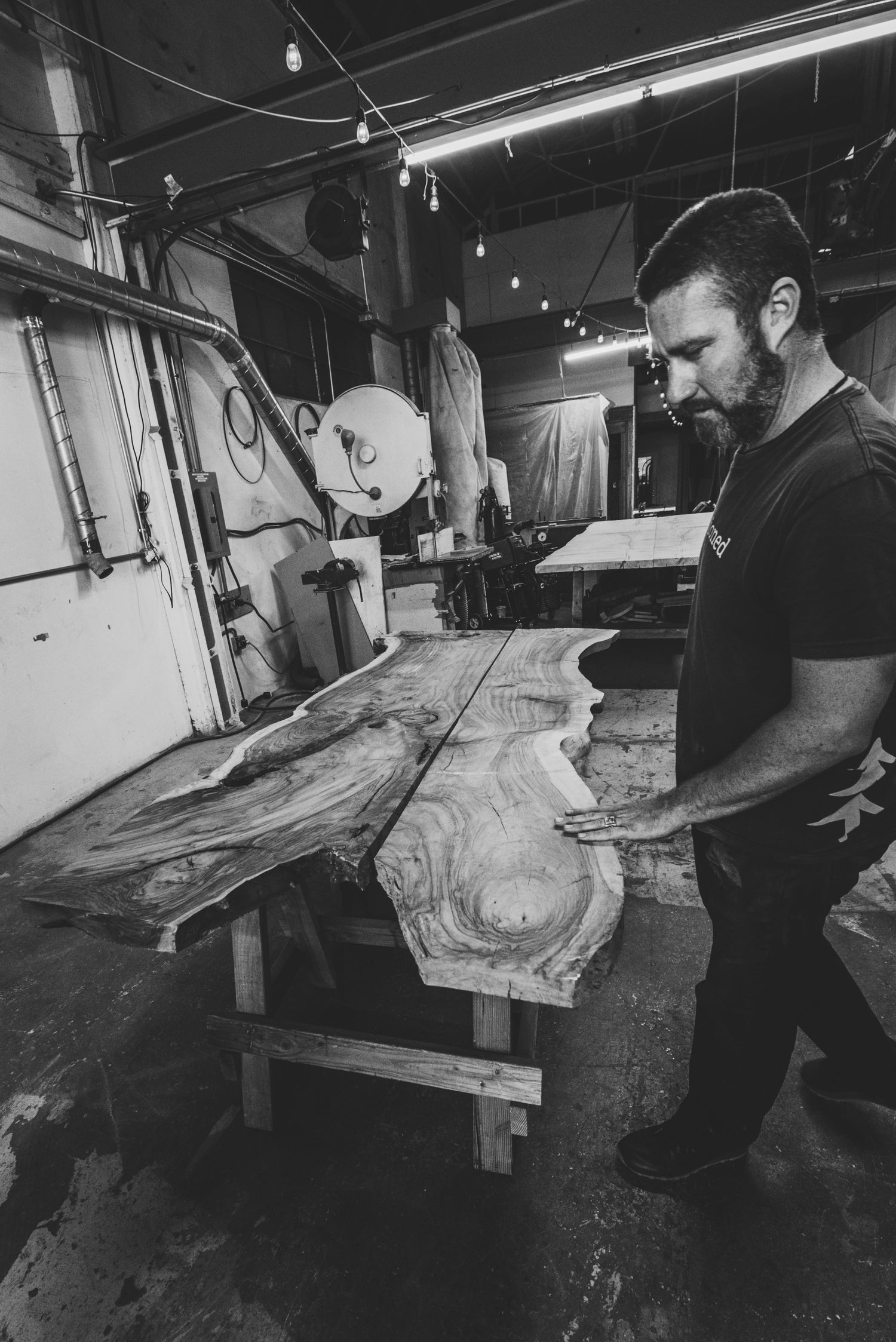 Donald Woodard
Growing up in the outdoors was the guiding force that influenced Don on his career path toward becoming the skilled Craftsman he is today. Drawn to the Pacific Northwest, he refined and honed his skills as an arborist and tree surgeon enjoying his time away from work to explore the rivers as a guide. That love of nature is now expressed brilliantly in the works of art he creates. Whether reclaiming lumber from old barns, or repurposing a family's dying favorite tree, Don is a natural craftsman who sees nature's beauty beneath the surface. An avid contributor to San Diego's sustainability ecosystem, Don is working with environmentally conscious organizations to improve the recycling of our natural resources.
Live Edge Tables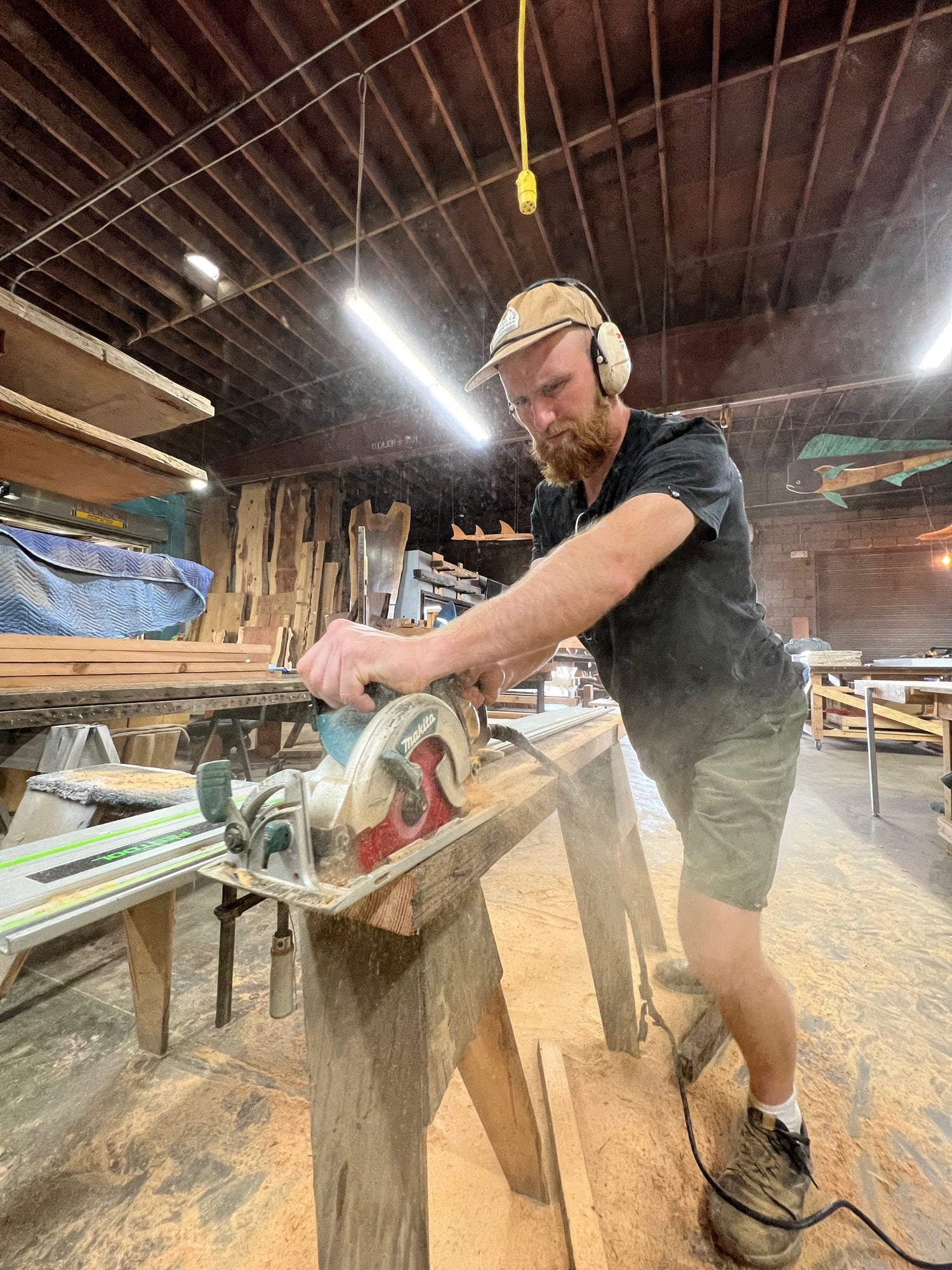 Zakhar Smirnov
Drawing inspiration from the unique geographic location of San Diego and paying homage to the bond between the forces of nature, I work with the organic canvas that is wood and lend a physical embodiment to the purest forms of life; a spectacle of elements. I use chainsaws and other hand carving tools to create textures that represent fire and all of its warmth, water and the crests of waves that reveal a sign of friendship with the moon, air and the vitality to which we owe our every waking moment, and wind, which carries seasons to bring change. In an effort to incorporate history and tradition into my study of elements, I strive to go back to the primitive by exploring tribal themes and designs. Ultimately, what drives me as an artist and taking time to feel the joy in creating a natural and collective work that honors life at every level and not forgetting to bask in the freedom, the reverie, and the reciprocity of life and existence of this earth and all that it supports. 
Live Edge Mantels